Voted One of the Best Wedding Photographers for 2015 by The Knot Once Again!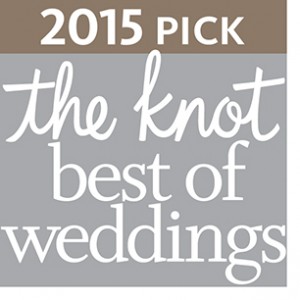 Longtime San Francisco Bay Area photographer Christophe Genty has once again been named one of  the best photographers in the Napa Valley/SF Bay Area wedding market by The Knot, the nation's number one source of online and print wedding plans and ideas. Born and trained in France, Christophe is inspired by the couples he works with and tells their wedding story in a way that few can.
"I was thrilled to receive such a high honor," said Christophe. "Photography is not only my profession… it is my passion, and I consider myself one of the lucky ones who has managed to make a career out of the art I love the most. When I receive accolades for my photography, it confirms that I am precisely where I need to be – in the heart of Wine Country, doing exactly what I should be doing."
The Knot was impressed by testimonials of happy clients, including Julius and Kristian, who wrote:
"Christophe has this bubbly personality that will really bring the best out of you and your spouse. It is obvious how passionate he is about his work and how he lives for capturing 'the moment.' During our wedding, we never even noticed the photographers. They were incognito yet getting all the shots at all the angles. Christophe was also very receptive to ideas we had as well. As for the quality of the pictures, there were so many raw emotions that he was able to capture. Going through our pictures was like reliving our wedding day."
In another testimonial Jeff said:
"Christophe was very responsive, took the most amazing pictures we've ever seen, provided all the best input to get us to take better pictures, yet still found a way to emphasize the attributes that made us 'us.'"
Contact the studio today to discuss your photography vision for your wedding day!
707.258.8559
info@cgphotograph.com
http://www.christophegenty.com
Archives by Title:
Archives by Month:
Archives by Subject: