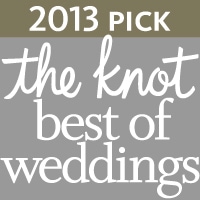 Napa Valley wedding photographer Christophe Genty has been recognized a popular online and print wedding magazine as one of the best wedding photographers in the country.
The Knot, a global media company and technology leader specializing in wedding planning, named Genty to its "Best of Weddings" list, based on customer reviews.
"I emailed him an inquiry and heard back in no time," said one customer.  "We set up a phone consult and that was it. I knew within minutes we had our photographer."
Another customer said it was Genty's personal attention that made such a grand impression.
"He met with my husband and I a couple days before the wedding to make sure we were all on the same page, worked with our tight schedule and was very generous with his time," said one customer.
"The shots Christophe took before the ceremony could have been in a magazine, many people have told me," said one satisfied bride.
While photographing weddings, Christophe manages to stay out of the limelight while capturing the highlights of the bride and groom.
"He was a fly on the wall yet still everyone was raving about how wonderful he was at getting the shots," said one client.
"Christophe put me at ease," said another.  "He literally captured every moment in beautiful detail."
"He understands light and composition in a way that makes the photo pieces of art, not just some shots for a family album," said another happy customer.
"The cherry on top," said one blushing bride, "was the leather-bound book he printed for all our favorite portraits.  It's not just a collection of pictures, but a beautifully laid out story of our wedding."
Genty has been a photographer specializing in weddings since 1996.  He lives in Napa with his wife, Nancy, and their son, Raphael.  You can visit his website,  www.christophegenty.com  He can also be reached at (707) 258-8559.
To learn more about Christophe's style, please watch his video "Behind the scene of wedding photography"
http://www.youtube.com/watch?v=yf6lqDN769o&list=UUUeJDncXuoQLF66eia0u-Dg&index=1&feature=plcp
For more customer testimonials, please visit http://www.christophegenty.com/napaweddingphotographers/wedding-testimonials.html


Written by Douglas Ernst for Christophe Genty Photography.
The Knot:  Christophe Genty Photography Best of Weddings
The Knot, a high-end wedding magazine, named me in their Best of Weddings for Northern California. As a Napa Valley wedding photographer, I was thrilled to receive such a high honor.Photography is not only my profession… it is my passion, and I consider myself one of the lucky ones who has managed to make a career out of the art I love the most. I realize not everyone truly loves their work as much as I do. When I receive accolades for my photography, it confirms that I am precisely where I need to be in the heart of Wine Country, doing exactly what I should be doing: Wedding Photography.
2013 is shaping up to be my busiest year to date, and I couldn't be happier and more grateful. It is a new year with so much to look forward to.
Thank you for all your support!!!
– Christophe