Christophe Genty is a wedding photographer based in Napa Valley who works throughout the Napa Valley, The San Francisco Bay Area, and beyond. He recently received the prestigious "Best of the Knot 2013" by the well-known print and online magazine, The Knot.com.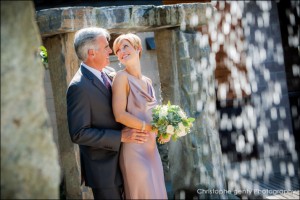 Kirsten and Frank flew out from Washington and their wedding was absolutely perfect. On a beautiful spring day in May, they had a charming ceremony and reception that took place at the Bardessono hotel in Yountville.
Kirsten and Frank are both successful realtor brokers in the city of Kirkland. We had a chance to meet a few months prior to the wedding at Bardessono. This was the perfect time to scout the place so I could get an idea of the bride and groom's personal taste. We discussed the timeline of the event as well as family, friends, and specific shots that were important for them to take. I was thrilled to work with them, and couldn't wait for the big day to arrive.
They couldn't have chosen a more spectacular venue. Bardessono is of lavish modern design, yet it has an incredibly natural feel. The building is heavily accented by greenery and is well-known for it's environmental consciousness. The elegant atmosphere it created was a spectacle itself, and was only brightened by the presence of the two shining individuals I was there to photograph.
The event was marvelous, with beautiful bouquets and unique décor that matched the mood set by the venue. Kirsten was stunning in her lavender dress, and Frank looked striking in his suit and tie. Surrounded by friends and family and guided by the special events manager of Bardessono, Alexis Alexander, the day was tremendously enjoyable and an absolute honor to be apart of.
Thank you, Frank and Kirsten, for allowing me the opportunity to capture your love for each other on your special day.