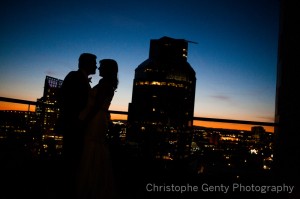 I just worked with the most beautiful couple, Marcie and Augie, who married at the beautiful and stately Citizen Hotel.  This exclusive, boutique hotel is located in the heart of downtown Sacramento.  The cosmopolitan venue suited the couple's personalities very well.  Both the ceremony and the reception were held in a gorgeous, enclosed,  rooftop location with spectacular views of the sunset as well as the California Capital.  The views were breathtaking from every angle.
This couple was nothing short of adorable, and their love for each other was palpable.  As a wedding photographer, I am thrilled to document such a wonderful day.
Thanks Marcie and Augie, photographing your wedding was a blast!