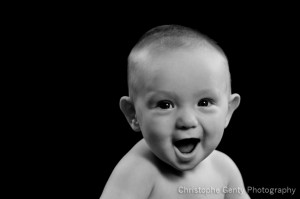 The first year of baby's life is precious, and we want to capture every incredible moment forever that's why we have created the Baby Collection:  a series of three baby photography sessions with in the first twelve months of baby's life, the beginning of their personal journey.  It is a joy to document these magical moments.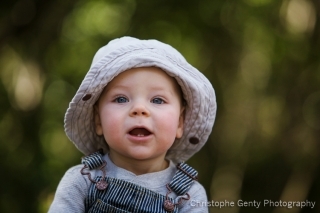 Your child will only be a baby once, and never again in their lifetime will their growth be so dramatic and exciting.  That is why we created the Bebe Collection.  From birth to sitting-up, crawling, and finally the independence of walking!  Each stage of the first year of life is carefully captured in the Bebe Collection in a series of sessions beginning with 3 months, then 6 months, then finally 12 months.
                                                            The Moment                6 Months
The second part of our baby photography session in the Bebe Collection is scheduled for when baby is six months old.  Baby is full of giggles and smiles now, and the interaction between the parents and the baby is full of wonder, love and ear to ear grins.  You may schedule this appointment anytime between six and eight months.
We will start the session as we did in the three month session in the studio in Napa with the black backdrop and the baby in his/her birthday suit.  Parents should wear black, long sleeved shirts again, and bring a change of clothes for yourself, just in case an accident happens…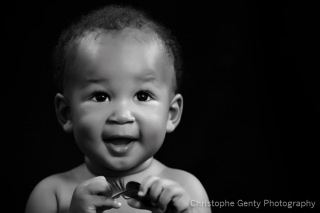 The second half of the session will be out of doors, so be sure to bring an outfit change for the baby, and the parents, some hats, and/or accessories such as sunglasses, a favorite teddy bear, or even a Linus-style, well-loved blanket.
This is a wonderful photo session where the baby's personality really shines.  We have captured some of the most delicious poses as these little guys do nothing but be themselves.   Babies at this age are hilarious, full of delight, their smiles are huge, and love is all encompassing.  This is a magical time in a baby's life, not to missed!