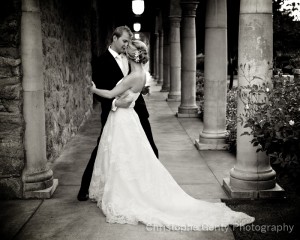 Zach and Sara's wedding was absolutely gorgeous –certainly a day to remember.  This couple took advantage of the very best Napa Valley has to offer.   Their intimate wedding ceremony was located at the stunning Silverado Resort and Spa, followed by an inspired reception at Sebastiani Vineyards.   We snuck in a fabulous photo shoot between events at an old train station complete with vineyard backdrop for truely iconic Napa Valley wedding photographs. The results are fabulous.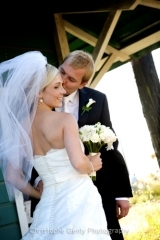 This couple was so playful –they were a blast to photograph.  They are so clearly in love –you can tell… I can tell!   This is the type of wedding I live for as a photographer.  I have been able to create many timeless pieces using color, black and white as well as sepia tones.  Composition, light, subject, and inspiration all came together in one amazing day.   I am very proud of the work I have done for Zach and Sara, and they are thrilled as well.
I have created a terrific video featuring the lovely newly weds.  The bride is absolutely stunning, and the groom, so clearly adores her.  They are a wonderful couple, and it was my honor to be a part of their big day.   They will remember it forever, and honestly, so will I.